Comfort Industrial, winter campaign
Comfort Industrial, winter campaign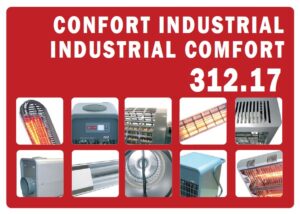 Winter is Coming, as every year, IES has launched the Winter Campaign with special emphasis on Industrial Comfort products, such as fan heaters and infrared radiators.
Our equipment is designed to heat industrial, commercial and domestic environments at very competitive prices, as the campaign includes very interesting discounts for our clients.
As a novelty, we have added the Proheat heating cable and its wide selection of Kits that allow, in a simple and optimized way, to give the maximum possible solutions to maintain or add temperature, avoid frost in pipes, etc. We carry out custom projects.
Do not hesitate download the current catalog of Industrial Comfort
Contact us and will solve your needs.